Before I start tooting the horn of current songwriters—and shortly I will profile the thoughtful Dan Wriggins of Friendship—let me toot my own. Over the last six months my musical partner Rob Berg and I have released eighteen songs, ten of which never were issued before (unless you received a few as a homemade Christmas gift in 1987).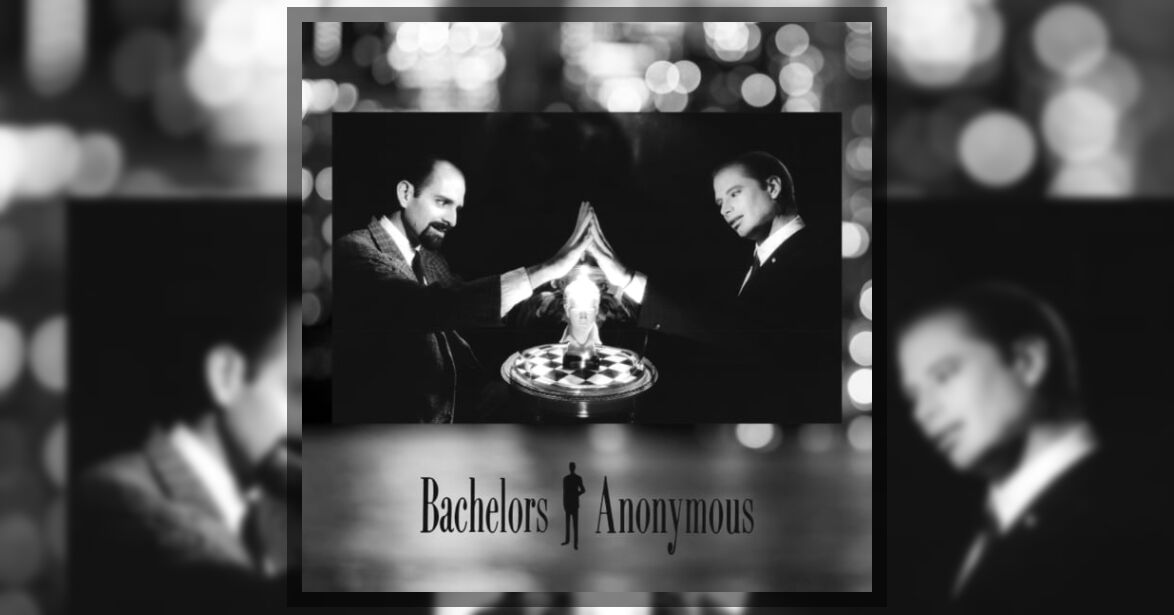 Bachelors Anonymous
The remastered re-release of Bachelors Anonymous's six-song eponymous audiocassette, featuring two bonus tracks: "Inscription'' and "A Stranger's Bed '90."
Bachelors Anonymous is the title of our 1985 six-song cassette. More than a demo, we augmented the backing tracks (recorded at The Men's Dept, our home studio) with vocals laid down at Control Center, Rick Novak's trusty room in Hollywood. The album begins and ends with Rob's lushly cinematic "Grand Illusion" and "Zigfreed," respectively. "Ritual Life" was adapted from the first tune we worked on together ("Inscription," included as a bonus track) and "Sarasponda" was based on a kids' nonsense song I learned from a friend in junior high. "A Stranger's Bed" and "Nick" reflect the ambivalence of modern romance, a topic to which we'd return in our second collection, In the Land of Nod.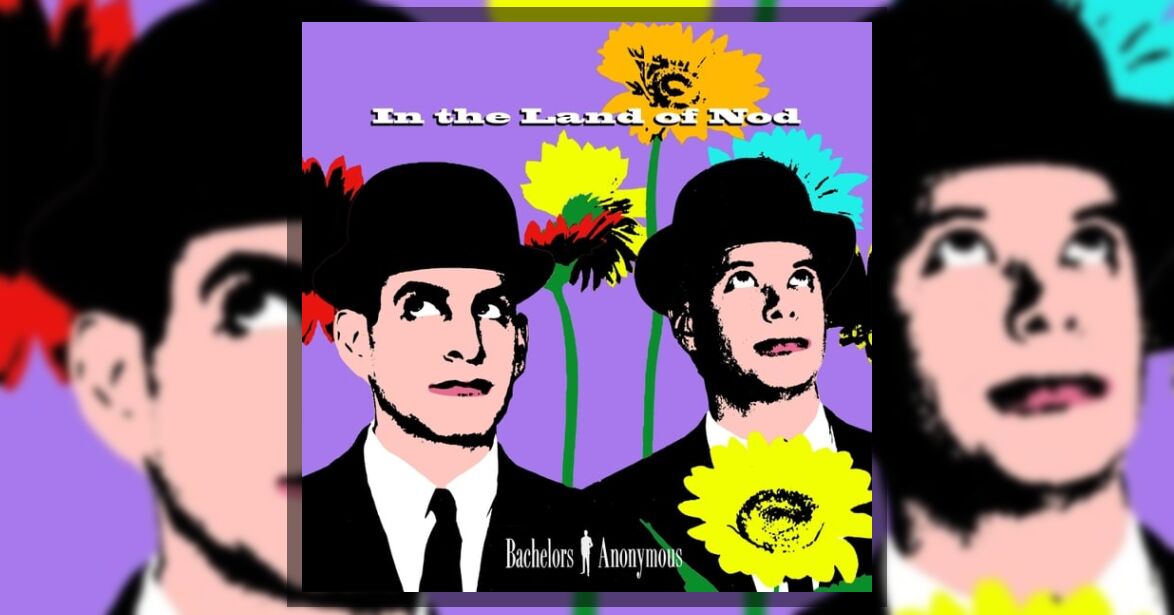 In the Land of Nod
In the Land of Nod originally was recorded in 1987 but never released. It's been remixed and remastered for your listening pleasure and features two bonus tracks: "Land of Nod (Men's Dept)" and "Salt Doll."
On this July 14, Bastille Day, we released six more tunes plus two bonus tracks. (Stories behind these will follow.) Rob plied a surgeon's blade in lifting vocals from one source, grafting them onto the stems of another, weaving in new tendrils, then pruning it all back shipshape. This batch is bookended by two songs on the theme of the pandemic that ravaged the ranks of gay men at the time: "Play Safely" takes up where "Nick" left off, with a… well… play on the safe-sex slogan of the time, whereas "The Bells of La Brea" is a fairly straightforward gallows ballad, with a defiant coda. "The Price of Love" touches on the Wildean theory of value and "Salt Doll" is the soundtrack to a parable of nonduality. "Land of Nod" somewhat reconciles its internal equivocation while "Victor the Beefcake" boils as "Looking for You" simmers. Regarding the latter, Rob's friend Mikey Inderikey, a UK musician and animator, texted, "Looking For You is my favourite BA song, sounds so GOOD!! They're so familiar, cos I wore the cassettes out, listening to them while I did millions of 'inbetweens' at the animation studio."
These cuts are made for wearing (out)…
Header image:
Photo by Braun
Styling by Adrian
Makeup by Tamale
Artwork by David Hughes
from an original idea by Rob Berg